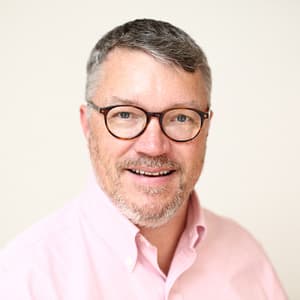 I am an author, attorney, expert witness, and professional speaker on the legal and cultural implications of emerging technology. After graduating from Amherst College and Boston College Law School, I clerked for two years for the Honorable Frank H. Freedman, Chief Judge of the U.S. District Court in Massachusetts. After practicing law for five years and writing my first book, Vermont Jury Instructions — Civil and Criminal (with John Dinse and Ritchie Berger) [Butterworth 1993], I launched a computer consulting business that in time led to my current work as a computer forensics expert and author.
In response to the passage of the Communications Decency Act in 1996, I began researching the legislative and media response to the rise of the online adult industry. The resulting book, Obscene Profits: Entrepreneurs of Pornography in the Cyber Age, was the first of what are now seven mainstream non-fiction books. The others are:
In addition to these books, I have written numerous magazine articles on a variety of topics, including constitutional rights (particularly freedom of speech), privacy online and in the workplace, the impact of technology on our rights and liberties, and the separation of church and state.
Over the last twenty years, I have frequently been invited to lecture before college, university, and professional audiences to lecture on Internet technology, workplace and personal privacy, computer forensics, and censorship issues. An extensive list of my recent public speaking appearances is available by clicking here. On August 23, 2006, I had the honor of appearing on "The Daily Show with Jon Stewart" to discuss The Decency Wars. I have also appeared as a guest on a variety of other national television programs, including ABC's "Good Morning America Weekend," NBC's "Weekend Today," ABC's "Nightline," CBS's "60 Minutes," and assorted BBC documentaries. In addition to those televised appearances, I have been interviewed by numerous radio shows, magazines, and newspapers around the world on topics relating to my books.
In my capacity as an expert witness in the field of computer forensics, I have worked on pornography and obscenity-related litigation for a variety of clients, including the U.S. Dept. of Justice, the City of Charlotte, N.C., assorted businesses, and individual defendants.
I live in Brooklyn, NY with my wife, Dr. Amy Werbel, and occasionally one or more of our four boys. From October 2001 through March 2011, I served on the Burlington School Board. I chaired the Board's Finance subcommittee from April 2006 to March 2009, and served as Clerk of the Board from April 2003 through March 2009. I served as Board Chairman from April 2009 through March 2011. I also served as a member of the Board of Directors for Vermont Community Access Media, one of the region's three public access television stations, from May 2008 through May 2010.
Additional information regarding my publications, professional work, and educational background may be found on this website.