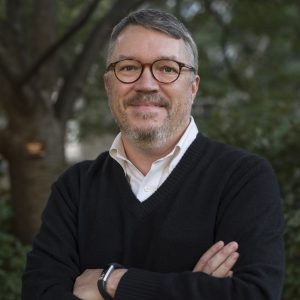 Welcome to my Web site. I am an expert on the impact of emerging technologies on society, with a particular emphasis on personal and workplace privacy, student use and misuse of technology, and the culture wars.
I have written nine books, have lectured extensively over the past two decades, and provide expert witness services in the field of computer forensics. I am also a past chairman of the Burlington (VT) School Board.
I live in Brooklyn, NY with my family. Additional information is available throughout this Web site.
---
Lecturer and Educational Consultant
For the past twenty years, I have organized and presented seminars and lectures on a wide range of topics relating to my professional work and research. My entertaining, dynamic, and informative lectures are suitable for a variety of audiences, and can be adapted to the specific needs of your organization:
Keynote
Breakout Session or Moderated Panel
Professional Development for Educators or Administrators
Policy and Procedure Workshop for Administrators and School Boards
Presentation to Students (K-12); and/or
Community Information Night
To schedule a presentation on any of these topics, or to have a lecture tailored to your organization's interests or needs, click here to contact me.
Upcoming Speaking Engagements
Here is a partial list of my upcoming lectures:
Feb. 2017 — Alaska Society for Technology in Education
Mar. 24-25, 2017 — Community Defenders Office for the Eastern District of Tennessee
Aug. 15-16, 2017 — Guam Commission for Educator Certification
---
Author and Freelance Writer
In response to the passage of the
Communications Decency Act in 1996
, I began researching the legislative and media response to the rise of the online adult industry. The resulting book,
Obscene Profits: Entrepreneurs of Pornography in the Cyber Age
, was the first of what are now seven mainstream non-fiction books. The others are:
In addition to these books, I have have written numerous magazine articles on a variety of topics, including constitutional rights (particularly freedom of speech), privacy online and in the workplace, the impact of technology on our rights and liberties, and the separation of church and state.
My seventh and most recent book, Cybertraps for Educators, was published in January 2015. It is available online in paperback and ebook.
From the Back Cover: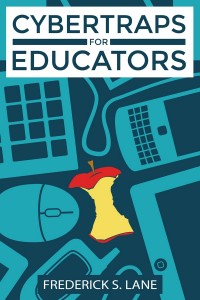 "Educators are not only expected to be experts in content, curriculum, and pedagogy, they are also tasked with meeting the holistic needs of a highly vulnerable population. As a result, the emotional and intellectual interplay that occurs daily between students and educators is laden with professional risks. By utilizing authentic headline-grabbing cases, coupled with expertise leveraged from his vast experience as both an attorney and a computer forensics expert, Frederick Lane communicates an unescapable narrative … the cyber landscape for educators is treacherous, and inattentiveness is indefensible. Provocative … compelling … razor sharp … with solutions that work. This book is a must read." — Dr. Troy R. Hutchings, Former Research Chair for the College of Education and School of Advanced Studies at the University of Phoenix.
"This book provides the topographic map which teachers need to steer clear of major hazards in the rapidly changing digital landscape. Mr. Lane's sought after expertise remains both illuminating and accessible." — Dr. Glenn S. Lipson, forensic psychologist and program director of the California School of Forensic Science at Alliant International University.
---
A Professional Highlight
My Interview with Jon Stewart on "The Daily Show"
In August 2006, I had the privilege of appearing on "The Daily Show with John Stewart" to discuss my then-latest book, The Decency Wars: The Campaign to Cleanse American Culture. It was a little nerve-wracking, but a great deal of fun. You can watch the clip of my interview by clicking on the box below.