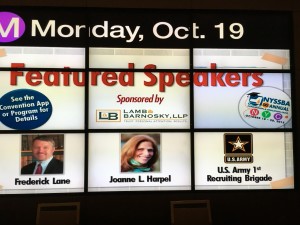 If you would like to bring this dynamic and powerful presentation to your district, please contact us at info@rethinktheconversation.org.
The "Bullycide" Myth™ program is designed to assist school communities in better understanding the complexity of the relationship between bullying and suicide.
Debunking the dangerously oversimplified media narrative of a linear connection between bullying and suicide, The "Bullycide" Myth™ is a unique and informative presentation for school administrators, counselors, faculty, board members, and interested others.
There is no dispute that bullying is a serious public health issue. Young people experience bullying and cyberbullying in daunting numbers: on average, nearly 8 million children report that they have experienced bullying in one form or another each year. But the term "bullycide" suggests an inescapable connection between bullying (or cyberbullying) and suicide — a dangerous message to send to other young people who themselves may be at increased risk for self-harm.
This presentation is a collaboration between Joanne L. Harpel and Frederick S. Lane [profiles below]. It debuted at the New York State School Boards Association's 2015 Annual Convention as an invited Feature Presentation — to overwhelmingly positive response.
The following are among the primary educational and instructional goals of The "Bullycide" Myth™:
to help school communities understand the role of digital devices and communication technologies (including social media) in bullying;
to help districts lessen the risk of inadvertently normalizing suicide as an inevitable outcome of bullying;
to help districts determine whether, when, and how to implement bullying prevention and/or suicide prevention programs for students;
to help school leaders and parents appropriately and safely communicate important messages of peer support throughout the school community; and
to help districts understand and address the legal implications of bullying.
About the Speakers
Joanne L. Harpel is world-renowned expert on suicide bereavement and postvention with more than two decades of experience. She is President of Coping After Suicide, through which she has developed a nationwide practice providing guidance and support to individuals, families, schools and colleges, faith communities, and workplaces coping with suicide loss; training clinicians, clergy, educators, and other professionals; and developing public awareness initiatives. Harpel is a former litigation attorney with one of the country's leading law firms, and the longtime survivor of her own brother's suicide. She was recruited in 2001 by the American Foundation for Suicide Prevention (the world's largest nonprofit dedicated to the issue) to develop comprehensive capacity relating to the aftermath of suicide. The recipient of the American Association of Suicidology's Survivor of the Year Award and founding co-lead of SAMHSA's National Survivors of Suicide Loss Task Force, Harpel currently serves on advisory committees to the National Suicide Prevention Lifeline, United Suicide Survivors International, and Anonymous Alerts; and is a member of the Association for Death Education and Counseling and the National Alliance for Grieving Children. She is an experienced guest lecturer, trainer, and media spokesperson, including at the United Nations, on Capitol Hill, and for the American Psychiatric Association, American Academy of Child & Adolescent Psychiatry, International Association for Suicide Prevention, and Bereaved Parents of the USA. She's trained the Veterans Administration's chaplains, the psychologists affiliated with the South Korea National Police Agency, the crisis response team of a major public university, and mental health professionals throughout the United States. A cum laude graduate of Amherst College, Harpel also holds graduate degrees from Cambridge University and the New York University School of Law.
Frederick S. Lane is a nationally-recognized expert on privacy and the impact of emerging technologies on society. He is an author, attorney, educational consultant, and lecturer who has spoken to colleges, universities, and school districts around throughout the United States and in Canada and China on a variety of issues, including student safety, electronic misbehavior, and digital privacy. Lane has written nine books, including most recently Cybertraps for Expecting Moms & Dads, Cybertraps for Educators and Cybertraps for the Young. During the course of his writing career, he has appeared as a guest on a variety of national media programs, including: Comedy Central's "The Daily Show with Jon Stewart"; ABC's "Nightline" and "Good Morning America Weekend"; CBS's "60 Minutes" and "Sunday Morning with Charles Osgood"; NBC's "Today Show" and "Weekend Today"; as well as numerous local and national radio programs. He is currently working on his next book, entitled "Cybertraps for the Vulnerable." Lane graduated from Amherst College in 1985 with a degree in American Studies (magna cum laude) and Classics (cum laude), and from Boston College Law School in 1988. He lived for 23 years in Burlington, VT, where he served for 10 years on the Burlington School Board (including two years as Chair of the Board). Additional information about his work is available on this Web site, www.FrederickLane.com.