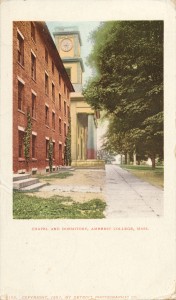 A Life-Long Hobby
I began collecting postcards as a child at the suggestion of my paternal grandparents, who were enthusiastic collectors of many different categories of things (paperweights, stamps, fishing flies, paintings, books, etc., etc.). It's really a bit of a family curse, really.
Despite occasional interruptions and the odd flood, I've maintained and added to my collection over the course of 40+ years and look forward to sharing some of my favorite subjects with whoever stumbles across these pages.
I am in the process of adding specific cards from my collection to Airtable, a terrific tool for organizing and publishing collections of information. I will use Airtable to display specific categories of cards on the pages linked below. Please stop back to view recent updates.
Favorite Subjects