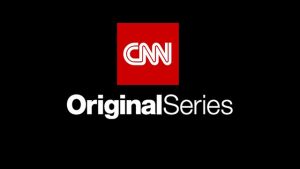 Earlier this year, I traveled to Los Angeles to sit down for a two-hour interview with Herzog & Company, the production company working with actor Tom Hanks and Playtone on a new documentary called "The Nineties." It is the latest installment in a series that has so far covered the 60s, the 70s, and the 80s. The series has won several Emmys along the way.
This evening, I received an email announcing that CNN will air the first episode of "The Nineties" Sunday, July 9, 2017, at 9pm. Here's the email I received:
Hello Friends of The Nineties,

We wanted to thank you again for making time to join us. Whether it was through your perspective in politics, pop culture, technology, foreign policy, or other historically defining world events, we're truly grateful for your expertise and contribution.

We've just wrapped production on interviews and are looking forward to The Nineties launch on CNN, Sunday, July, 9th at 9PM.

We'll be back in touch with you closer to the premiere.

Many thanks again!

Gary Goetzman
Tom Hanks
Mark Herzog
I'll pass on more details as I receive them.
Please follow and like this site: