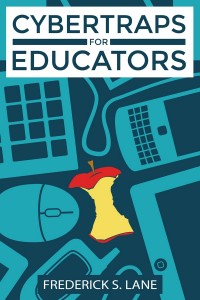 A 45-year-old science teacher at Santa Ana High School was arrested in early September "on suspicion of having sex with a 16-year-old female student" two years earlier.
According to the Santa Ana Police Department, Alvar Albert Gonzalez, met the victim in one of his classes and allegedly had sex with her during her school lunch period on approximately nine different occasions. The victim did not report the incidents at the time. In December 2014, administrators at the Santa Ana Unified School District were informed that Gonzalez allegedly kissed a second female student.
Gonzalez was immediately placed on administrative leave while an investigation was conducted. School officials examined a media storage device in Gonzalez's possession and discovered images of "young-looking girls," one of whom turned out to be the 16-year-old that Gonzalez allegedly assaulted the year before. On at least one occasion, police say, he created and saved a recording of his sexual encounter with the young woman.
He is now facing charges of "possessing and producing obscene matter and unlawful sexual intercourse with a minor" and is being held pending the posting of $200,000 bail.
One interesting note in this case (which in all other respects, unfortunately, is a relatively unremarkable instance of educator sexual misconduct) is that Gonzalez organized and led an "anime" club for students at the high school. Anime, according to its Wikipedia entry, is a term describing "Japanese animated productions featuring hand-drawn or computer animation." It is an increasingly popular genre of creative works, with many of its leading producers (most notably Hiyao Miyazaki) gaining international recognition.
At the same time, some of the leading aesthetic tropes of anime — youthful characters, exaggerated eye size, easily-recognized emotional reactions — lend themselves to adult content. In fact, there is a subgenre of anime known as "hentai" (appropriately enough, the Japanese word for "pervert") that makes specific use of these tropes in what is often highly graphic and disturbing sexual imagery, frequently featuring underage characters. (Not surprisingly, this material has shown up with some frequency in the computer forensics work that I have done.)
There is no indication in any of the published reports that investigators found any hentai among the materials that they discovered on his school equipment, but it undoubtedly is something about which school administrators and IT departments should be aware. Anime offers a lot of interesting cultural and artistic issues for students to consider, but it is a short and slippery slope to some much less desirable and much more disturbing visual content.
Please follow and like this site: