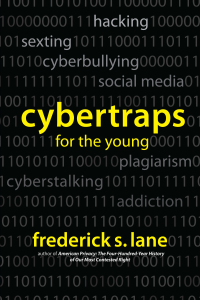 In August 2010, a woman named Jennifer Woolsey reportedly found a video on the desktop of her family's shared computer that showed her husband Brian on the receiving end of a sexual act by a young woman. At the time, both she and her husband were teachers at Sunrise Mountain High School in Peoria, Arizona, and the young woman, 15, was a student in one of her husband's classes.
As a licensed teacher in Arizona, Jennifer Woolsey is a "mandatory reporter" under state law. ARS §13-3620. Instead of reporting the encounter, however, Woolsey allegedly told the young woman to keep the incident a secret.
The young woman did so several years, but last Thursday, she filed a delayed report of sexual abuse with the Peoria police. While in the presence of police, the now 20-year-old victim texted Jennifer Woolsey and told her that she and Brian Woolsey had sex between 75 and 100 times over a period of three years, both before and after the video recording was made.
A police report of their interaction records the following exchange:
Jennifer Woolsey: I am sorry that you felt like you had lie to me over and over again, but one lie of 100 lies, it's all the same really. You need to forgive yourself.

Former Student: Why would you to stay to raise your kids with a guy who had sex with me, a kid?

Jennifer Woolsey: I am sorry that you feel abandoned in all this. I tried to be there for you but it was bit hard to deal with my own grief and anger while also helping you with yours. I failed you in that; I know. I am truly sorry for that.
The student told police that she and Brian Woolsey exchanged nude photographs of themselves via text messaging and mobile apps. She also said that all of the sexual activity (some of which occurred on school grounds) was "consensual."
The Woolseys were both arrested on Friday morning. Brian Woolsey is currently being held in lieu of $100,000 bail on 13 counts of sexual misconduct with a minor. His wife is out on supervised release and is facing one count of failing to report the sexual abuse of a minor.
The two teachers were immediately placed on administrative leave by the Peoria School District pending an investigation into the charges.
Please follow and like this site: