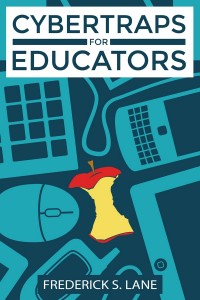 An elementary school teacher in the Bloomfield [NJ] School District has been charged "with possessing, uploading and distributing videos and images of child pornography from his home and workplace."
Nicholas K. Schumacher, 29, had been under investigation since May 4 after the Morris County prosecutor's office received a tip from the National Center for Missing and Exploited Children (NCMEC) that child pornography images and videos had been uploaded from computers in Morris County. Investigators subpoenaed account information based on the Internet Protocol addresses associated with the upload activity and allegedly determined that the uploads came from home and work computers used by Schumacher. News reports do not contain any information regarding the quantity of material distributed by Schumacher or where it originated.
Most Internet service providers (such as Comcast, Earthlink, NetZero, etc.) and online service providers (such as Dropbox, Boxy, Facebook, Twitter, etc.) use a variety of tools to scan for and identify possible child pornography. When they identify a potentially contraband image, they use NCMEC's CyberTips Line to pass on the information. NCMEC in turn relays the data to the relevant jurisdiction.
None of the media outlets covering this case identified the service(s) that Schumacher was using when he was flagged for the alleged distribution of contraband. I've put in a call to the investigating officer and will update this post as soon as I learn more about how this case unfolded.
Schumacher was originally jailed for want of $75,000 bail, but the amount was later reduced to $50,000, along with the imposition of conditions that Schumacher surrender his passport, avoid contact with any child under the age of 16, and refrain from possessing firearms.
Schumacher's attorney, Terry Webb, told the Daily Record in Parsippany NJ that she thinks that he has been suspended by the Bloomfield School District. Regardless of whether he has been formally suspended, the conditions of his release on bail would prevent him from teaching.
Please follow and like this site: