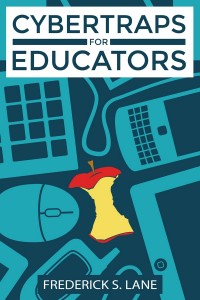 It's been a disturbing couple of months at Evergreen High School in Vancouver, WA. In mid-June, science teacher Matthew Morasch was caught trying to shoot upskirt videos of female students. Now comes the news that Stephanie McCrea, a married theater and English teacher at Evergreen High, pleaded guilty on July 30 "to four counts of third-degree rape of a child and one count of tampering with a witness."
The charges stem from a series of sexual encounters between the 35-year-old educator and a 15-year-old male student that occurred in McCrea's home and in her school office. It is not clear how school officials learned of the relationship; once they did, however, they placed McCrea on administrative leave and contacted the Vancouver Police Department, which took the lead in the case investigation. In a letter to parents announcing McCrea's arrest, Evergreen HS principal Lisa Emmerich made a brief statement about McCrea's professional background:
McCrea has been a teacher at Evergreen High School since 2006. When she was hired, she passed all required background checks. As a condition for obtaining and keeping her teaching license, she also must adhere to a professional code of conduct and state law (WAC 181-87) which does not permit educators to have personal and/or inappropriate contact with any student.
Investigators found evidence that McCrea and her victim had set up at least one fake Facebook page so that they could communicate with each other and arrange meetings. In various messages, McCrea told the student to keep the relationship secret and coached him on what he should say if he was ever questioned by the police. Those conversations formed the basis of the charge of tampering with a witness.
McCrea initially pleaded not guilty and was briefly held before posting $40,000 bail. After she changed her plea to guilty, she was jailed pending her sentencing in late September. She faces up to five years in prison on the assorted charges; however, since the charges contain aggravating factors, the judge has the authority to impose "an exceptional sentence" if appropriate.
Please follow and like this site: