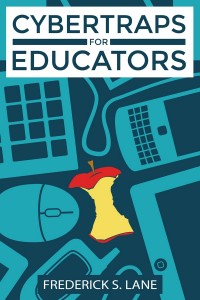 A 38-year-old Mora High School teacher named Benjamin Rossow is facing 17 charges of interference with privacy following the discovery that Rossow used his school-issued iPad to take so-called "creepshots" of numerous female students.
As the Washington Post explained last fall, creepshots "are essentially just what they sound like: sneaky, surreptitious photos of a person's, usually a woman's, private areas, taken without her consent — and often, without her knowledge that the parts in question are even visible." As a quick Google search will reveal [the sites themselves are NSFW, obviously], there are numerous outlets for such photos, and organized communities dedicated to collecting and sharing particularly provocative photos.
While some educators have actually gotten caught in the act of taking voyeurist photos of their students, that's not what tripped up Rossow. Instead, the mother of one of his 16-year-old female students told administrators that she was concerned that her daughter was engaged in an inappropriate relationship with the teacher.
The investigation by the local sheriff's office uncovered evidence that amply illustrates the risks inherent in near-ubiquitous cellphone use by high school students. The student reportedly told a deputy that she and Rossow text each other about 20 times per day and that they also exchange Snapchat photos. Often, she said, the conversations between the two of them extended late into the night, sometimes not ending until 2 a.m. Over time, the content of the messages got increasingly personal: the two reportedly talked about cuddling and slow dancing together, and Rossow remarked on the girl's "nice figure" and how much he was looking forward to seeing her in her prom dress.
While not criminal, the messages would have been enough to cause problems for Rossow with his administrators. Matters got much more serious, however, after a warrant was obtained for a search of his school computer, his school-issued iPad, and his cellphone. In reviewing the contents of the devices, investigators found not only the text messages but also "about 114 photos taken with the school-issued iPad, all of which appeared to be of juvenile girls wearing low-cut shirts or bending over[.]" Many if not all of the photos appear to depict students at Mora High School. None of the photo subjects appear to be aware that their photo was being taken.
Each of the 17 charges of interference with privacy carries a potential sentence of two years in prison and a $5,000 fine. Rossow was immediately placed on administrative leave and has since submitted his resignation to the school district.
Please follow and like this site: